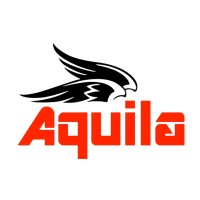 Aquila Nova Private Limited
(Electronics equipment supply and service))
Aquila Nova Pte Ltd 998 Toa Payoh North, #07-04 Singapore 318993
Contact person: Allyson
TEL: + 

65 6251 5373
EMAIL:
sales@aquila-nova.com
Aquila Nova is a security solutions provider and equipment supplier to the marine & offshore and civil sectors.
They focus on innovative system design and engineering to create solutions which support first respondents and field operators in their line of work. Their solutions aid clients in protecting lives and high-value assets and ensuring safe navigation's and successful operations.
Aquila provides Marine Electronics for the commercial mariner. Launch Boats,
Crew Boats, Supply Boats will all benefit from reliable electronics.
Dundee Marine & Industrial Services Pte Ltd (Boat Repair)
14 Pioneer Sector 1, Singapore 628425
TEL: (65) 6861 1866
FAX: (65) 6861 1073
EMAIL: dundee@singnet.com.sg
DUNDEE is a privately owned company, headquartered in Singapore, with interests in the oil & gas, shipbuilding & ship repair, marine & offshore engineering.
Set up in 1977 as an engineering contractor for local shipyards and ship owners, we have expanded to include an array of services which we offer through our business associates and strategic partners.
At DUNDEE, we believe in excellence through partnership with customers, peers, employees, and subcontractors.
We pride ourselves with our integrity to be the ideal business partner.
Our experience and specialization:
· Ship Building & Ship Repair of All Class and Vessel Types
· Marine, Offshore, Oil & Gas, Industrial Steel Fabricator
· Manufacturing of Precision Engineering Parts
· Marine, Offshore, Oil & Gas, Industrial Equipment Supplier
· Marine Consultancy
Marine International Pte Ltd (Marine Equipment Supplies)
623 Aljunied Road, #04-10
Aljunied Industrial Complex
Singapore 389835
Contact person: Wai / Lesmond
Tel:
 +65 – 6447 3004 
Fax:
 +65 – 6447 4110
Marine International Pte Ltd, formally known as Marine International, has been in the marine business since 1970. With a current workforce of 14 personnel dedicated to promoting the company to a higher level of marketing and distribution in the region.
They offer Marine equipment supplies such as pumps, anchoring, controls & cables, electrical, engine, ventilation, etc. 
Megatech Lubricants Enterprise Pte Ltd (Mechanical & Electrical Work)
E-mail: MEGATECH.KEN@GMAIL.COM

Established in Singapore since 2011, Megatech offer comprehensive expertise in the range of mechanical, electrical engineering and maintenance services to satisfy the diverse needs of clients in the private sector of the facility management industry. They deliver pre-assessments and solutions for clients' problems and undertake the physical aspects of the engineering works.
MEGA TECH M&E PTE LTD (Motor Oil Supply)
Block 5037, #01-395
Ang Mo Kio Industrial Park 2
Singapore 569540
Tel: 
+65 6754 7588
Mega Oil is registered in Singapore. Made in Singapore, the world's third-largest oil refining centre, their products use raw materials from the newest refineries. Major additive companies with their manufacturing and technical centres also in Singapore supplies key components to our products.
Their production location is suited to leverage on the latest lubricant technology and competitive supply chain to make quality products for the region.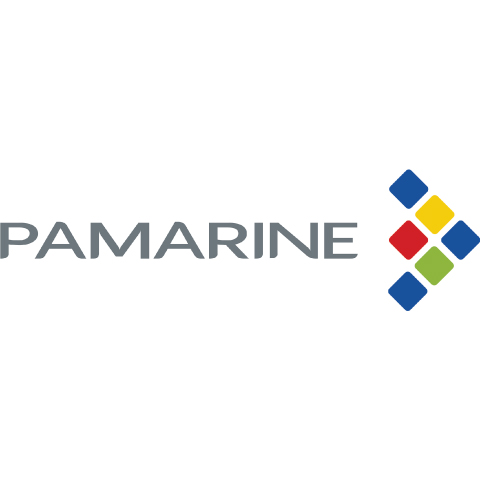 Since 1975, Pamarine is a privately held market leader in the maritime industry. Providing highly qualified services to our clients, consulting on equipment needs and regulatory controls, Pamarine delivers turnkey solutions supported by uncompromising high standards of service that are certified to the latest requirements of IMO, SOLAS, the EU and USCG. Our expertise is recognised and relied on by organisations in both commercial and military sectors as well private recreational boat owners.



YMC Marine Pte Ltd (Suzuki Engine)
Blk 9, Kallang Place #03-01, Kallang Basin Industrial Estate, Singapore 339154.
Contact person: Patrick Chan
TEL: +65 6297 7127
FAX: +65 6297 7128
EMAIL: ymcmarin@singnet.com.sg
YMC's service team has grown to a much bigger team to cater to the needs of the market. Each day, the service crew is out on the island servicing customer's engine, be it just an oil change to installation of new engines. Our service crew are all well trained and periodically updated by the factory service team of any new engines or modifications.